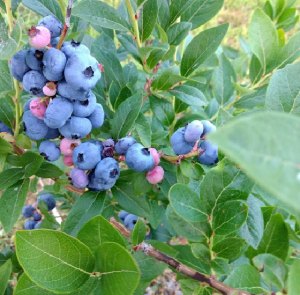 Here at Morton's Farm, Steve and I (Mary) have been working on our homestead since 2013.  We moved to our 6.5 acre home with a vision to turn this home and land into a sustainable homestead.  Yet, we wanted to eventually earn a living from our land.  We started this journey when we purchased 750 blueberry plants!  We sold around 200 of those plants and planted 500.  This year we harvested around 150 pounds of blueberries!  And, without the use of commercial fertilizers or harmful sprays!
We've been growing microgreens for the past 18 months.  We love these beautiful, tasty greens!  Not only do they taste great, they are also very nutritious.  We currently grow alfalfa, arugula, broccoli, cress, radish, sunflower, and sweet pea shoots.  Visit the About Microgreens page for lots of great information about them!  We're pleased to bring our microgreens to you through our fall/winter CSA.  Since it takes about 10 days to grow a tray of microgreens, it helps us to be able to plan how much to grow on a regular basis.  Also, our CSA guarantees that you have the microgreens that you want on a regular basis.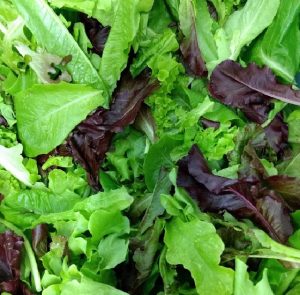 This year we are changing our focus to grow produce through the fall, winter, and spring!  We are excited to serve our customers by growing greens, brassicas, and root crops which will be available beginning in November. We use sustainable growing practices on our farm.  We use natural, organically certified fertilizers and pesticides, only as a last resort.  We make every effort to grow the produce that we sell in ways that allow us to bring the most nutritious, and safe to eat food to your table.
Also, we will be partnering with Five Elements Farm, Shenot's Farm, and Breezy Ridge Acres Farm and Apiary to offer produce and products from their farms.
Our produce offerings will be available for purchase on our online farm stand, and can be picked up at our CSA delivery sites.
BREEZY RIDGE ACRES
Breezy Ridge Acres is an apiary and farm located North of Pittsburgh.  We are pleased to be able to offer their awesome honey products to you.  Please visit their website for more information!  Breezy Ridge Acres